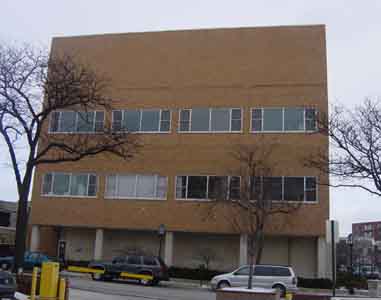 BIRMINGHAM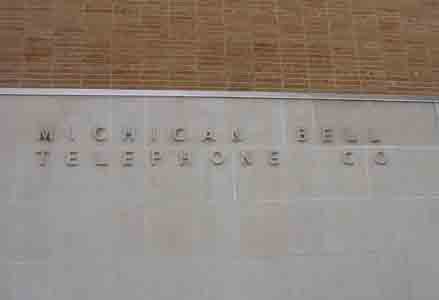 OLD MICHIGAN BELL TEXT ON BUILDING
Original Michigan Bell office. First in the state of Michigan and second in the nation to implement Direct Distance Dialing in 1952.

Old Exchanges: MIdwest 2, 4, 5, 6 and 7.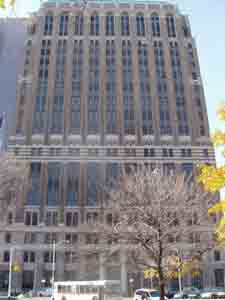 DETROIT "BELL" MAIN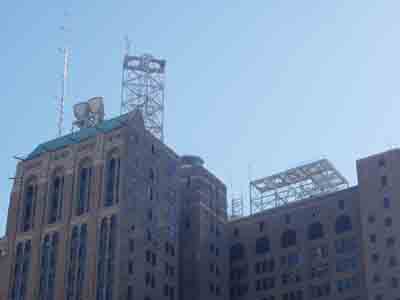 DETROIT BELL MICROWAVE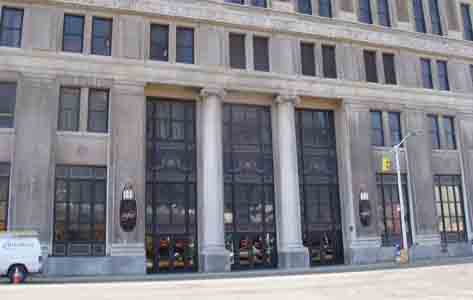 DETROIT BELL ENTRANCE
From its early days Detroit "Bell" housed several entire #5 crossbar switches, administration offices and was adjacent to the AT&T "Annex" located next door which also housed numerous switches personal and had direct floor connections to the "Bell" building. Some interesting features to the "Bell" building was each elevator lobby had a unique marble motif, brought in from all over the world. The 19th floor was and still is "Radio Control" which handled not only the Bell/AT&T microwave service but the Telephone Alarm Service Center (TASC) for outlying radio sites throughout the state, the IMTS mobile telephone terminal, original Bellboy Paging system and all network TV/Radio interconnects throughout the state. Maritime mobile transmitters were also located here due to the heavy shipping traffic on the Great Lakes. This radio center was manned 24 hours a day, 365 days a year.
DTRTMIBL
Detroit "Bell" is the main tandem office for the Detroit area and AT&T toll office for the region. It once had TD-2 microwave connections to Pontiac, Southfield, Milford, Plymouth, Sumpter and St. Joachim (Canada). A coax connection to Toledo was also installed.
Detroit was considered a Class 2 or Sectional Office as part of the AT&T switching network. Detroit had a direct connection with the Pittsburgh Regional Office. AT&T installed #4ESS equipment in April of 1981. Detroit is also considered an international gateway with direct connections into Canada.
The original 7 story building was constructed by Michigan Bell in 1919 and housed manual operator services. When automatic equipment was introduced in the 1920's the building was increased in height to 17 floors in 1927. In 1974 an additional building was constructed next to the existing one with 17 stories.
Detroit Main has some of the most interesting architecture of any CO, with its high gothic arches and intricate facade work reminiscent of the 1920s Detroit.
With SBC taking over Ameritech they wasted no time in switching logos at the CO entrance.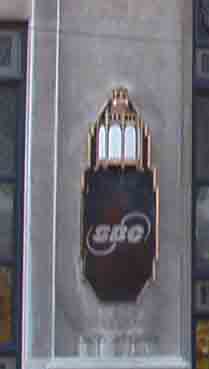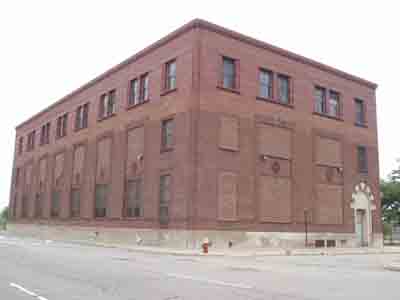 DETROIT "LENOX"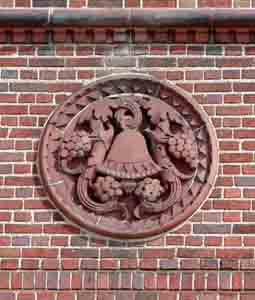 Bell Medallion set in building.
DTRTMILX

The Lenox CO was built during the early 1900s. The CO still uses first generation 1ESS analog switching equipment. This CO was the first to offer dial service in the Detroit area.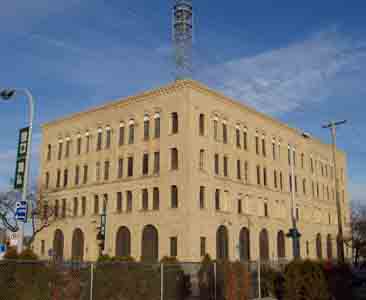 ROYAL OAK
Office built in 1924. At one time had microwave links to Detroit and Richmond.

Old Exchanges: LIncoln 2, 4, 5, 6 and 7, JUniper 2 and 4 and LIberty 9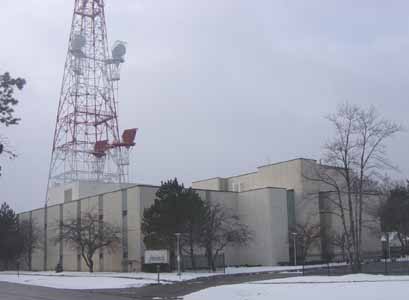 SOUTHFIELD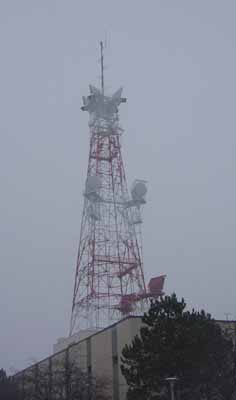 SOUTHFIELD MICROWAVE TOWER
Southfield was also a major switch for Michigan Bell and AT&T had a critical microwave junction at this CO. For more pictures and information see: Southfield CO and AT&T tower
Old Exchanges: ELgin 1, 2, 3, 4 and 5